Continually escalating costs of product development and a struggling profitability has necessitated for the companies to look for more agile and cost-effective product building strategies. Understanding this, GTS has been instrumental in providing the best value for your money with its sourcing solutions. Having a team of apt professionals at offshore locations, we are able to reduce the total cost of ownership with our engineering and sourcing expertise.
We have developed comprehensive datasheets of suppliers with their respective strengths. This has enabled us to take care of various aspects related to sourcing, such as vendor development and management, supply chain and logistics, quality assurance. With our expertise in source various categories of components, we have helped our clients innovate and mitigate the negative impacts of fierce market competition.
Our sourcing competency covers: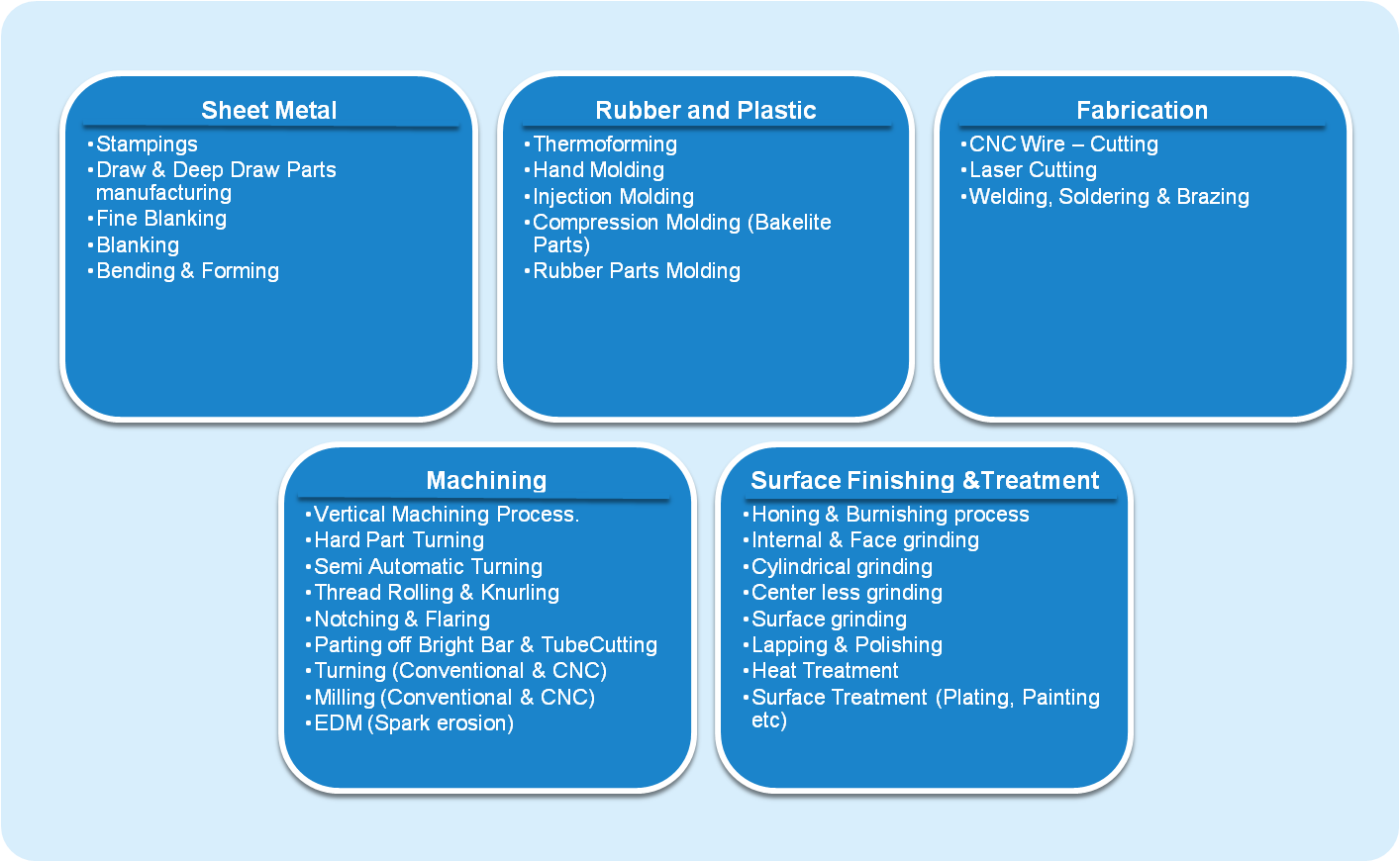 Vendor Development & Management

Vendor management and development is a key aspect associated with any engagement involving sourcing of equipment, components, supplies, or skills. At GTS, we follow a tested methodology of vendor development, which has manifested its success in many of our sourcing related engagements so far.
Our vendor development approach is systematic and methodical and allows us to follow every step with complete care and diligence. We attribute the success of our vendor development methodology to the stages including:
Vendor Identification & Selection
Vendor Assessment
Vendor Matrix and Database Management
Prototype Development, Pilot Batch Production & Mass Production
Workflow
Quality Assurance

Quality of a developed product is largely dependent on the quality of sourced materials and equipment. This is why importance of quality assurance during the sourcing stage of a product lifecycle cannot be underestimated.
The GTS quality team includes quality engineers and inspectors who are able to ensure the highest viable quality employing a number of proven techniques and methods. In order that every sourced part and component meets the quality demands and the exact specifications, we offer the following services related to quality assurance and management:
Supplier Quality Audits
Supplier Technical Assessment
Advanced Quality Planning & Adherence to APQP procedures
Compliance to PPAP requirements
Outgoing inspection at each factory
Incoming inspection at customers' location(s)